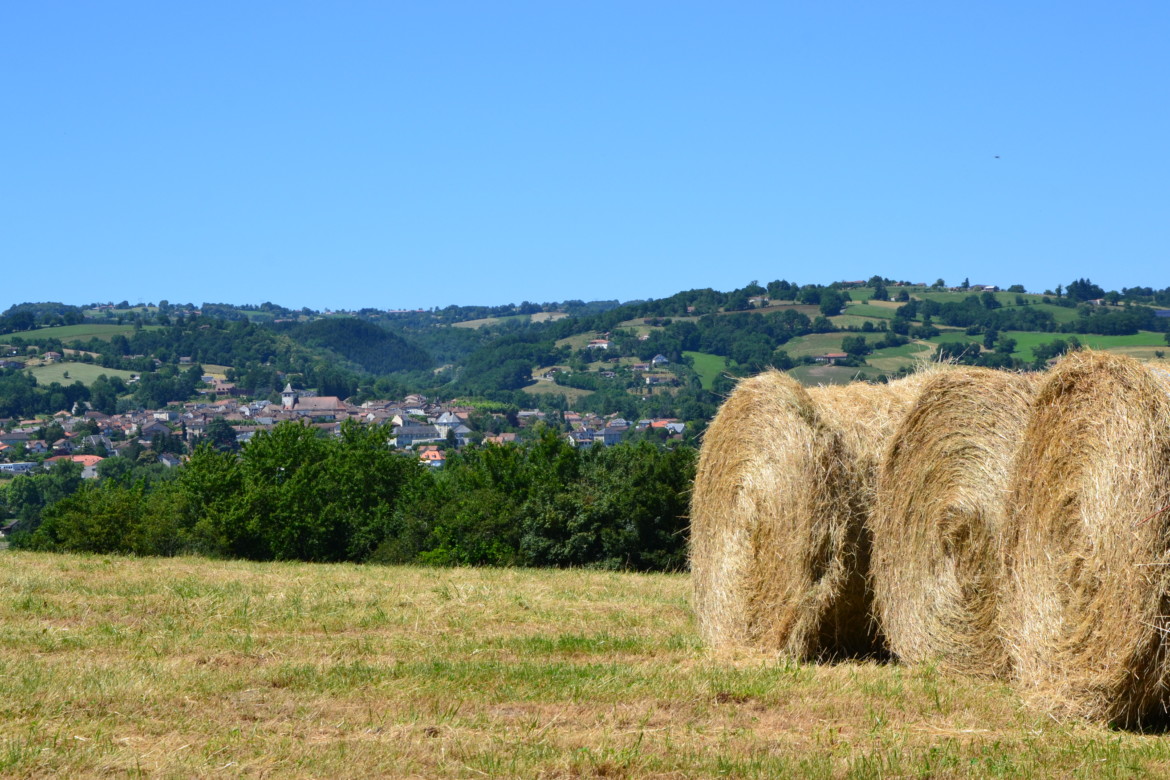 Camping: its city, its heritage
Located between the Monts d'Auvergne and the Lot Valley, the municipal campsite "le Vert" in the town of Maurs la Jolie offers many possibilities . Indeed, Maurs, which has 2336 inhabitants, is an important town center within the Cantal Chestnut grove. It has an architectural heritage of its own, circular in shape, a remnant of the ramparts of the old city.
The Saint-Césaire Abbey contains unique pieces of goldsmithery, including the bust and crosier of Saint – Cesaire. Maurs is proud to perpetuate its traditional culture with its horse fairs and its weekly market (Thursday) labeled "one of the hundred markets in France" where you will find a varied number of exhibitors.
Maurs at the crossroads of three departments.
Maurs is located south of Cantal and near Lot and Aveyron where you will find magnificent sites tourist attractions such as Plomb du Cantal, the Lot Valley, Puy Mary, Salers, Rocamadour, Padirac, Conques,…
The campsite in the center of all these tourist centers, allows you to spend pleasant and calm nights after the many visits that are available to you. It is located just 800 meters from the Maurs town hall, where you will find all the shops and services you will need.
Natural comfort…
Open May 1 through September 30, it has 40 spacious locations. With its green setting, the "Le Vert" campsite lives up to its name. Indeed, you will discover a completely natural environment, formed by plant hedges separating each pitch, thus promoting a certain intimacy. The whole is located in a vast wooded area. Calm and soothing, the campsite is perfect for moments of relaxation with family or friends.
Modern comfort…
The campsite also has all the necessary comforts with fully equipped sanitary facilities (hot water, washing machine, bathtub for young children, space for disabled people), as well as a relaxation room open 24 hours a day with a television. A wi-fi terminal allows you an Internet connection at the reception of the campsite.
Leisure for all:
Many leisure activities are available to you, just a few steps from the campsite. It runs along a sports complex (rugby and tennis courts), a pond open to fishing, games for children and the municipal swimming pool, which is supervised, allowing children to go there in complete safety. Its access is free and unlimited for campers. Entertainment and shows are on offer throughout the summer, on the campsite or in the town centre. Maurs also guarantees you to spend pleasant moments with varied leisure activities: walks, hikes, mountain biking, equestrian sports, farm visits,…